"…yet there was a resilience and a creativity that developed in spite of the oppression."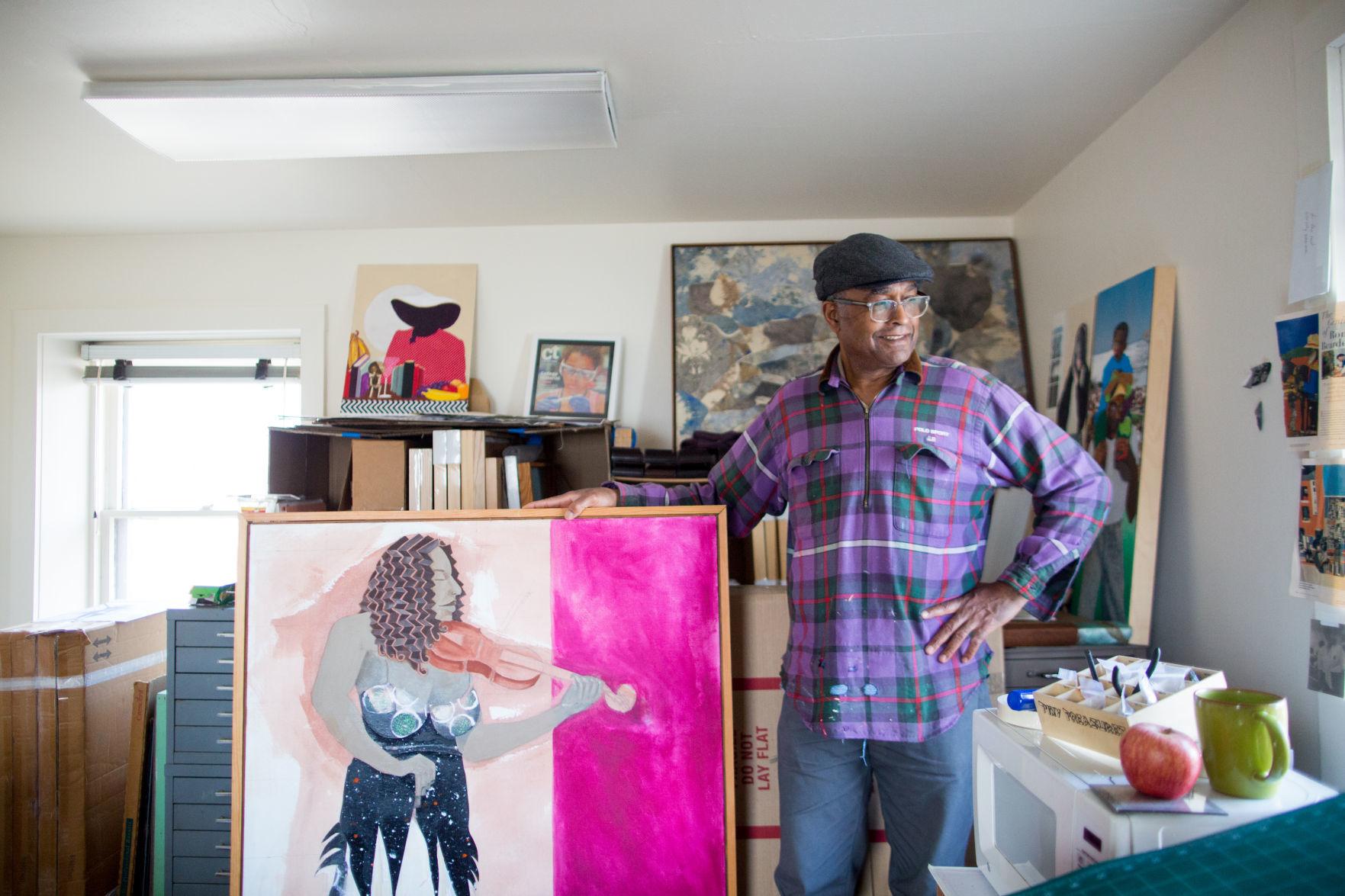 Butler received a MS degree in Art Education from Jackson State University(JSU). He attended the University of Wisconsin-Madison where he earned the MFA in drawing and painting, MSLA in Landscape Architecture and PhD in Curriculum and Instruction. He has also attended Harvard Summer Institute for Transformational Leadership in Education, earning its certificate of completion.
Butler served as an art teacher for the Madison Metropolitan School District for many years before becoming an Associate Dean at Madison Tech College in Madison, Wisconsin. During his tenure as Associate Dean, he served a two-year term with the Kennedy Center Arts Alliance Network Board. He has completed public art projects in Wisconsin, Pennsylvania, Maryland, Texas and Connecticut.
Butler continues to produce solo shows of his works and participates in joint shows with colleagues each year. He continues to plan community-based projects providing authentic authority for kids to design and re-engineer themselves for a future of their choice. The basis of Butler's research is a belief that kids (students) must design their own path and educational goals for a true reform in education to become a reality.
"Many things in my background were oppressive," Butler says, "and yet there was a resilience and a creativity that developed in spite of the oppression; maybe even because of it. I want my writing and painting to capture the truth of the Black American Experience. That truth embodies the wisdom and the grace of those who came before us and the hopes of those who will follow."
My art reflects this philosophy of positive change and growth. I have a deep appreciation for family and community, which supports my art and myself personally.
Currently Butler is working on a Kwanza Book of Paintings for Umoja Publications, Madison, WI.